Pens, chap-sticks, cups and merchandise… join us in sharing your favorite First Impressions Family Dentistry gear for a chance to win a $200 Amazon gift-card!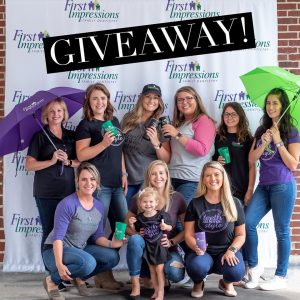 How to enter –
1. Follow us on Instagram or like us on Facebook
2. Take a selfie in your First Impressions swag and tag us on your story or post.
**Bonus: Take your picture with a team member or at our office & tag our location!
We love to give out our First Impressions goodies and we know you love to grab a chap-stick on your way out! Here's your chance to put those to good use and also be entered to win a $200 Amazon gift-card! Get to posting those pictures!!!
We will announce the winner on September 19th!