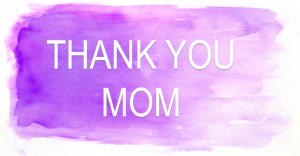 It goes without saying that being a mom is one of the toughest, most rewarding jobs out there. Not a day goes by where we aren't grateful for all the hard work and sacrifices that moms across the world make for their families. This Sunday is a special chance to say "THANK YOU MOM'' and "WE LOVE YOU!"
Here at First Impressions Family Dentistry we have some mom's that we would like to say THANK YOU to!

A Mother
IS THE BONES OF YOUR SPINE
KEEPING YOU STRAIGHT AND TRUE.
---
SHE IS YOUR BLOOD,
MAKING SURE IT RUNS
RICH AND STRONG.
---
SHE IS THE BEATING OF YOUR HEART.
CAN NOT IMAGE A LIFE WITHOUT HER.