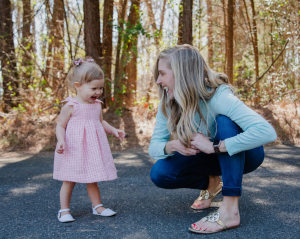 Here at First Impressions Family Dentistry, our team understands the sacrifices that mothers make on a daily basis and want to celebrate the incredible influence these amazing women have on their families and those around them. We are inviting you to nominate a very special Mom in your life for the amazing opportunity of a smile makeover!
Nothing improves your appearance, confidence, and outlook on life like a bright and healthy smile. That's why Dr. Wells and the First Impressions Family Dentistry team are excited to give a beautiful smile to one special person in our 2019 Mother's Day Smile Makeover Giveaway! Nominate someone who you believe deserves to win comprehensive dental work focused on improving their smile — whatever that may be! This smile makeover will be completely personalized to meet their goals and dental health needs!
The winning candidate will receive a smile makeover! We will chose the winner on May 12th, 2019. All entries must enclose a close-up photograph of the smile and a narrative on why you feel your nominee should be chosen. In order to be considered, please complete the application below. The deadline to submit applications is Tuesday, April 30th.
Click the link below to enter an Amazing Mom!
Mother's Day Smile Makeover with First Impressions Family Dentistry