It's the start of a new school year, and your kids are set with new clothes and school supplies. But don't forget about oral health and scheduling your routine dental visits!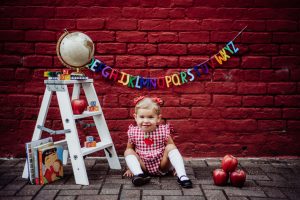 Here are some suggestions for maintaining healthy teeth during the school year for you and your little ones.
– Schedule everyone's dental checkup appointments
We recommend that your child should visit the dentist twice a year. Professional dental assessments are important to ensure your child's healthy teeth. Dentists can also advise your child on correct oral hygiene habits and encourage them to keep up the good work.
– Establish healthy oral hygiene routines
Are you and your children brushing twice a day and flossing once a day? It's easy to skip brushing your teeth in the early morning rush to school, but a consistent, healthy routine that you start from the summer can prevent this from happening.
– Prepare healthy snack and lunches
Brainstorming healthy lunch ideas may already be on your to-do list, but have you thought of creating lunches that also are good for your child's teeth? Snacks that are kind to teeth include fruit, string cheese, vegetables, and unsweetened applesauce. Try to avoid sticky snacks such as fruit roll-ups and granola bars that can stick to your child's teeth surfaces and in-between teeth.
– Replace toothbrushes
The American Dental Association recommends that you replace your toothbrush every three to four months, or when the bristles are frayed. A new school year is a great time to check on your children's toothbrushes!
Schedule your next appointment with First Impressions Family Dentistry today! We guarantee a relaxed, fun, friendly environment for you and your children!
You can call or text us at 704-933-2115 or email us at Office@FirstImpressionsDDS.com