Exactly one year ago today, on April 13, 2016, Viviana started at First Impressions Family Dentistry. They say that time flies when you're having fun, and boy are "they" right! Today, we are celebrating Viviana's one year anniversary at the office. I'm going to give you a look at what is happening at our office today!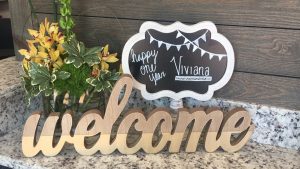 (when everyone walks in our office they will know today is Viviana's one year anniversary!)
We had Grate Catering Co. provide us with; Grilled Lemon Garlic Chicken, Roasted Cauliflower, Grilled Asparagus and Mediterranean Quinoa Salad. We also went to Party House & Bakery to get Viviana's favorite CREAM HORNS and some cupcakes as well!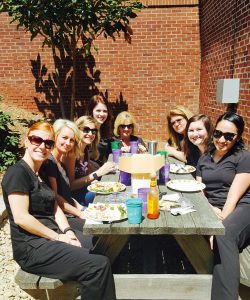 (Today was a beautiful day, so we decided to eat at our picnic table!)
Happy Anniversary Viviana!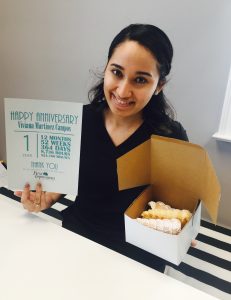 Thank you for all your hard work and dedication!