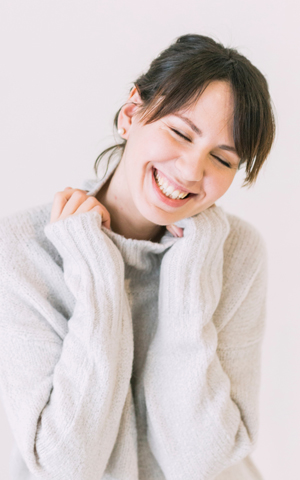 When you are in need of orthodontia, there are a number of different options available to you. It's important to choose the right treatment for your specific needs. That's why we offer SureSmile Aligners.
SureSmile uses a series of custom-crafted alignment trays instead of wire. Each tray adjusts your teeth a little more than the last, until they reach their ideal alignment. This makes them an amazing alternative to traditional braces, and may just be the treatment you've been looking for.
Why Choose SureSmile Aligners?
SureSmile offers a wire-free way to straighten teeth, adjust your alignment, and enhance your smile. While traditional wire and bracket braces are good at what they do, they just aren't the answer for everyone.
These custom-designed aligners can give you comfortable treatment while staying nearly invisible. People might even forget you're wearing them. But the benefits don't end there. SureSmile is:
Fast | SureSmile Aligners are designed to get the job done quickly. While many traditional forms of orthodontia can take as long as two years, SureSmile can cut that time in half. In addition, SureSmile requires no wire adjustments, and fewer visits to the office.
Dependable | The SureSmile system aims to live up to its name, making sure that you get the smile results you deserve. The alignment design system works to deliver tooth movement that is stable and long-lasting, so you don't just get those results. You can keep them.
State-of-the-Art | SureSmile uses the most advanced 3D modeling technology available in the field, in order to help you get the most out of your treatment. The aligners also use a medical polymer blend that is unique to this treatment system. This combination of top-quality technology makes SureSmile an incredible choice.
How Does SureSmile Work?
No wires, no painful adjustments, and nearly invisible? At the same time? If that sounds too good to be true, never fear. It's exactly what you get from the SureSmile treatment system.
Here's how it works:
Accurate measurements of your mouth are taken and loaded into SureSmile's 3D design software.
Your treatment will be planned out, using this design software. We can work out exactly which teeth need to move, and by how much.
The measurements and treatment plan are sent to the SureSmile technicians, who craft your new aligners with particular precision, using state-of-the-art technology.
Slip on your first aligner and continue with your everyday routines. Eat, speak, work, and play with no adverse effect on your lifestyle.
Once every two weeks, take out the old aligner and put on the next in the series. This will continue putting the right pressure on your teeth without the need for an in-office adjustment.
SureSmile really is just that easy.
Contact Us About SureSmile Treatment Options
If you are in need of an orthodontic adjustment, SureSmile might be a great fit for you. Don't hesitate to contact us with any questions you may have, or to schedule an appointment.